About a year ago, I created a store called IN2COLOR on the Zazzle website. I have to say, it is was very fun and my store is now populated with some very cool gifts. As a creative person, one can take your designs, drawings, artwork or photography to splash on all kinds of home products to sell. It is a delight to watch lampshades, pillows, place mats and iPhone cases come alive with your own designs. Whether you are searching for wedding, birthday or Christmas gifts, there is something for everyone at IN2COLOR. As a shopper at Zazzle, you also have the creative opportunity to customize some of the products to suit your personal preference.
I have ordered several of my own products to ascertain the quality, and for the most part, I am impressed. My only complaint thus far is wanting the kitchen towel designs to be on both sides rather than on just the front. Zazzle welcomes your suggestions for how to improve their products so you are free to submit any recommendations. The other day I received a small lamp adorned with one of my Seaweed designs on a rice paper lampshade. The combination of the seaweed swirl and rice paper textural markings in the light is lovely. I have a fabulous iPhone case embellished with my Mermaid Scales design. Now I am awaiting my Blue Moon clock for the kitchen.
With Christmas time upon us, go visit IN2COLOR where you will find, unusual, useful, cool, artful gifts to give this season. Many of my products are infused with colorful designs inspired primarily by Nature such as dancing starfish, ocean flowers, mountains, gardens, bamboo and more. Tomorrow I will be doing a one stop shop at my own store for Christmas gifts. I love it!
Why not make your holiday shopping easy and fun. If you do not like your order for any reason, just return it for a refund…period. That is sweet in this world of too much hassle and drama.
Here is a taste of the cool gifts you will find at IN2COLOR…
Wishing you Peace and Joy this holiday and into the New Year!
~~~
The serving trays are my one of my favorites. How can you go wrong with a useful product adorned with beautiful images and designs.
One can never have too many place mats for those special occasions that demand an exceptional table setting. The colors in this design suit the holidays beautifully.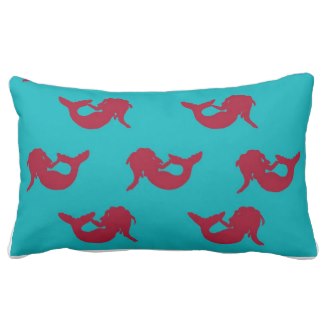 Zazzle has many sizes of throw pillows to adorn. I especially love these small pillows that always find a useful purpose throughout the home.
 Here is a product that for most of us gets lots of use and wear. A mouse pad gift will surely not stay buried in a drawer.
Perhaps the iPhone is the winner of a product that gets the most use. Everyone needs a case to protect their phone. Zazzle offers a variety of cases to fit your style and type of phone.
The popular iPad can also use a case for protection. The red and green colors in this croton design will make the perfect Christmas gift.
You can choose between a table or a hanging pendant lamp as well as choose the material for the lampshade, and the color of the trim and lamp base. I am partial to the rice paper lampshades with their subtle textures.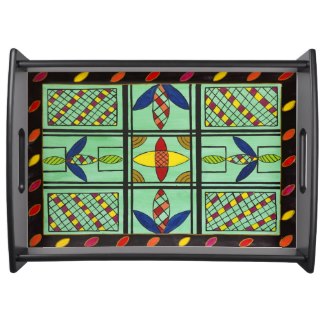 This African calabash design has the right festive colors for the holidays.
I love cool wrapping paper which I think is hard to find. I embellished my wrapping paper with a variety of designs to suit whatever occasion comes along. It comes in 30 inch wide rolls with a choice between 6 or 15 feet lengths.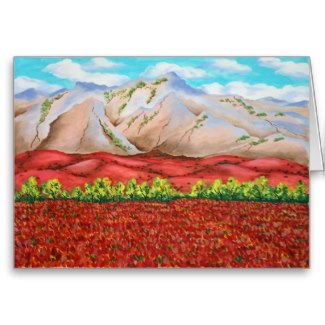 I splashed some of my paintings onto greeting cards….something I have wanted to do for a long time. They are for sale individually so you can mix and match your choices to suit. I will keep adding to this collection of greeting cards. It is refreshing to get a beautiful note card in the mail these days instead of an email.
Our world is in deep need of living the true trinity. The word …